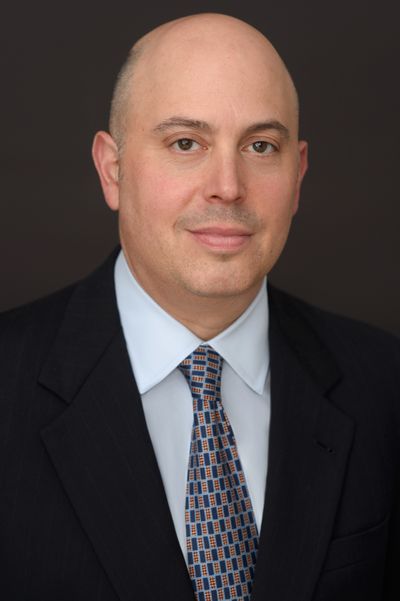 Ronald J. Aranoff, Partner
Litigation & Dispute Resolution Group
Litigation & Dispute Resolution Group
Ron is a nationally-recognized trial lawyer with over twenty-five years of experience and a track record of success in prominent antitrust and complex commercial litigations. Ron has successfully represented businesses and individuals as both plaintiffs and defendants in antitrust and complex commercial class and individual actions throughout the United States. Throughout his career, Ron has handled a wide array of diverse cases including: white collar criminal defenses, complex real estate disputes, administrative and professional ethics hearings, unfair and deceptive trade and business practice litigations, pharmaceutical sales, marketing and pricing actions, and financial instrument and securities litigations.
CURRENT ILLUSTRATIVE PROFESSIONAL EXPERIENCE
Serving as Co-Lead Counsel in an antitrust action in the Northern District of Illinois (Chicago) alleging that Delta Dental State Insurers (not-for-profit dental services corporations that operate in 39 state or multi-state territories across the United States) engaged in anti-competitive conduct.

Serving as Co-lead counsel in a class-action in the Southern District of New York alleging that the American Bankers Association, FactSet Research Systems Inc., and S&P Global, Inc. are engaging in anticompetitive conduct in the market for financial instrument identifiers (CUSIP numbers).

Serving as Co-Lead Counsel in an action pending in the Southern District of New York in which the cities of Philadelphia and Baltimore claim that certain financial institutions, including Bank of America Corp., Barclays Bank PLC, and Goldman Sachs & Co. LLC, artificially inflated interest rates on securities known as variable-rate demand obligation bonds, which are tax exempt bonds used to fund major municipal projects.

Defending a prominent Mexican union in Bankruptcy Court in the Southern District of New against an investor's claims of fraud and breach of contract.
Education
J.D., Benjamin N. Cardozo School of Law, David Berg Academic Scholar
B.A. (magna cum laude) History, Yeshiva University
Other Activities
Vice President and Executive Committee Member of The Moriah School

Moot Court Judge Benjamin N. Cardozo School of Law
PRIOR ILLUSTRATIVE PROFESSIONAL EXPERIENCE
Obtained a complete dismissal with prejudice at the motion to dismiss stage on behalf of The Topps Company, Inc., a subsidiary of Fanatics Holdings, Inc., of all claims in a purported class action venued in the Southern District of New York. The plaintiff alleged that Topps' use of "redemption cards" – which are unique cards in specific packs of Topps trading cards that provide a consumer with a chance for a high-value or special card – constituted an illegal lottery, and that the packaging for the trading cards was misleading by not adequately disclosing that no purchase was necessary to obtain a chance to win a special card.
Served on the Plaintiffs' Executive Committee of a Direct Purchaser class action alleging that some of the world's largest salmon producers engaged in anticompetitive conduct in the salmon products market. The case settled for $85 million prior to class certification.
Member of the Direct Purchaser Class co-lead counsel team that secured partial settlements in excess of $135 million in In re Processed Egg Products Antitrust Litigation, No. 08-MD-2002 (E.D. Pa.). The case is ongoing and alleges a conspiracy among egg producers and trade groups to manipulate the supply of shell eggs thereby affecting domestic prices.
Served as co-lead counsel and secured a $146.85 million settlement on behalf of the tenants of the Stuyvesant Town and Peter Cooper Village rental apartment complexes in Manhattan for rent overcharges stemming from the landlord having illegally charged market-rate rents for apartments that should have been rent stabilized under New York City's Rent Stabilization Law.
Participated as part of the Direct Purchaser Plaintiffs' Executive Committee and secured a complete settlement in excess of $430 million in In Re Polyurethane Foam Antitrust Litigation (N.D. Ohio). The case involved a price-fixing conspiracy by some of the world's largest manufacturers of flexible polyurethane foam. The case settled just days before trial.
As a member of the Direct Purchaser Plaintiffs' Executive Committee, secured settlements of $15.95 million for anticompetitive conduct by three of the nation's leading pool product manufacturers.
As co-lead counsel, won a $14.7 million jury verdict under the Connecticut Unfair Trade Practices Act ("CUTPA") for a class of Connecticut independent automobile repair shops against The Hartford Fire Insurance Company ("The Hartford"). The case was litigated for over six years in Connecticut Superior Court (Stamford-Norwalk Division), including a three-week jury selection process and a four-week jury trial. The verdict provided a recovery for a class of approximately 1,500 independent auto body shops whose labor rates for work performed on automobiles insured by The Hartford had been suppressed for years. Four years later, in 2013, the Court issued a permanent injunction against The Hartford and also awarded the class $20 million in punitive damages. The punitive damage award was the largest awarded by a judge in the history of CUTPA.
Represented AIG Life Insurance Company and its affiliated entities in an action for violations of the Texas Securities Act which resulted in an extremely favorable settlement for the client.