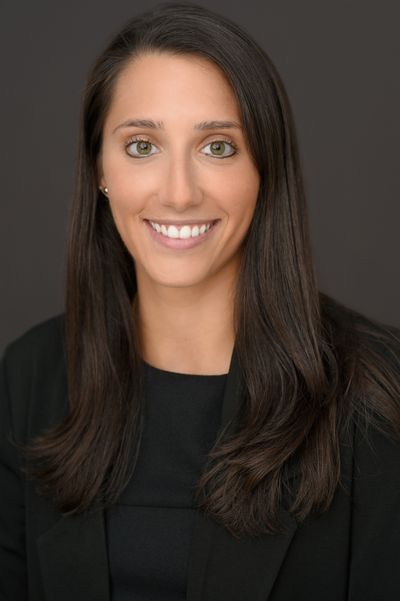 Nicole C. Rende, Associate
Corporate & Securities Group$ Litigation & Dispute Resolution Group
Corporate & Securities Group

Litigation & Dispute Resolution Group
Nicole C. Rende represents clients in a broad range of complex civil litigation. She focuses her practice on complex business and commercial disputes involving contracts, torts, antitrust, and other related claims. Nicole has experience in state and federal courts and handles all aspects of litigation, including analysis of claims and defenses, fact discovery, depositions, motion practice, expert discovery, and trial preparation. Nicole is also a member of Wollmuth Maher & Deutsch's Women's Committee. The committee focuses on community development, networking, and professional advancement.
EDUCATION
Nicole received her J.D. from St. John's University School of Law in 2018. She received her B.S., magna cum laude, in Finance from Fairfield University in 2015.
PUBLICATIONS
Pharmaceutical Price Gouging: The Need For Direct Regulation On The Gray Market, 32 J. Civ. Rts. & Econ. Dev. 369 (2019).
ILLUSTRATIVE EXPERIENCE
Representation of Preston Hollow Capital LLC, a finance company dedicated to making investments in municipal bonds, in tort and antitrust actions against Nuveen Asset Management LLC for orchestrating a group boycott of Preston Hollow amongst assorted municipal bond industry participants.
Represents holders of Credit Suisse Additional Tier 1 ("AT1") bonds in litigation arising from the order by Swiss regulatory authorities to write down the AT1 bonds to zero.