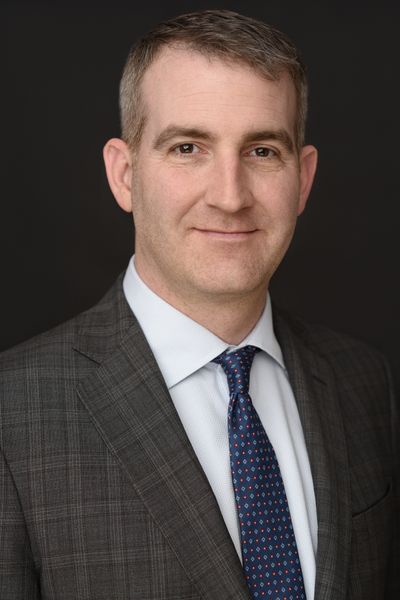 Joshua M. Slocum, Partner
Litigation & Dispute Resolution Group
Litigation & Dispute Resolution Group
Joshua M. Slocum is experienced in high‐stakes commercial litigation in both federal and state courts, as well as before arbitral tribunals seated around the world. He has arbitrated cases under several major arbitral institutions and rules, including the ICC, AAA, ICDR, JAMS, and UNICITRAL. He has represented plaintiffs and defendants in commercial contract disputes, M&A litigation, and class actions and individual lawsuits under the state and federal securities laws. His clients have included leading multinational companies, asset managers, and individuals from a broad range of industries, particularly the financial services industry, as well as the food and drug, energy, aviation, real estate, and industrial sectors. He joined WMD in March 2020 after more than a decade at a major international law firm.
EDUCATION AND BACKGROUND
Josh received his J.D., cum laude, from New York University School of Law in 2008. He received an M.A. in Classics from Brown University in 2004, and his B.A. in Classics and German, with highest honors, from the University of Texas in 2000.
Josh clerked for the Honorable Faith S. Hochberg in the United States District Court for the District of New Jersey.
ILLUSTRATIVE PROFESSIONAL EXPERIENCE
Representing holders of Credit Suisse Additional Tier 1 ("AT1") bonds in litigation arising from the order by Swiss regulatory authorities to write down the AT1 bonds to zero.
Representing private equity fund in a series of related litigations and arbitrations against management of portfolio company focused on renewable energy.
Represented Preston Hollow Capital LLC, a finance company dedicated to making investments in municipal bonds, against Nuveen Asset Management LLC in action for defamation. The case settled on confidential terms.
Represented Lehman Brothers in litigations asserting indemnification claims against more than 150 mortgage loan sellers relating to Lehman's multi-billion dollar settlements of claims litigation with (i) Fannie Mae and Freddie Mac, and (ii) trustees for hundreds of RMBS trusts. In re Lehman Brothers Holdings Inc., et al., Case No. 08-13555 (SCC) (Bankr. S.D.N.Y.), Adversary Proceeding No. 16-01019 (SCC).
Represented a leading ad-tech company that operates a demand-side platform for digital advertisers in a dispute with the holder of the company's senior preferred stock. The matter involved successfully defending the company in an expedited lawsuit filed by the preferred stockholder in the Delaware Court of Chancery to enjoin a material refinancing transaction. The Court of Chancery denied the investor's motion to enjoin the refinancing transaction and entered summary judgment in favor of the company.
Represented former hedge fund principals who were claimants in AAA arbitration in New York under a partnership agreement. After the final merits hearing, the tribunal ruled in favor of the claimants on all claims and awarded the full measure of damages that were sought.
Represented a French multi-national food conglomerate in an ad hoc UNCITRAL arbitration in Singapore against its former supplier, resulting in a recovery of over €100 million.
Represented an innovative Japanese pharmaceutical company in an ICC international arbitration in Singapore over its acquisition of an Indian generic pharmaceutical manufacturer, obtaining an award against the sellers of over $500 million.
Represented a shareholder of a major Colombian bank in an ICC international arbitration in New York against a minority shareholder of the bank, as well as ancillary proceedings in New York Supreme Court, Commercial Division. After successfully resisting an application for a TRO, the minority shareholder withdrew its pending motion for a preliminary injunction, and the arbitration proceeded to a final award, resulting in the buyout of the minority shareholder at a favorable valuation.
Represented a mutual fund company as defendant in a securities class action in the Southern District of New York. Mr. Slocum's deposition of the plaintiff's damages expert led to a motion for summary judgment, and the case settled on favorable terms after the summary judgment argument.
Represented a major Colombian airline as a defendant in a shareholder dispute in New York Supreme Court, Commercial Division. While its motion to dismiss was pending, the case was dismissed voluntarily after an application for a TRO and a motion for expedited discovery were defeated.
Represented a New York private equity firm resisting attempts to enforce a Brazilian ICC arbitration award that had been rendered against it, before the Southern District of New York. The case went up to the Second Circuit twice, which ultimately denied enforcement of the arbitral award, finding that the arbitrators had lacked jurisdiction over the private equity firm.