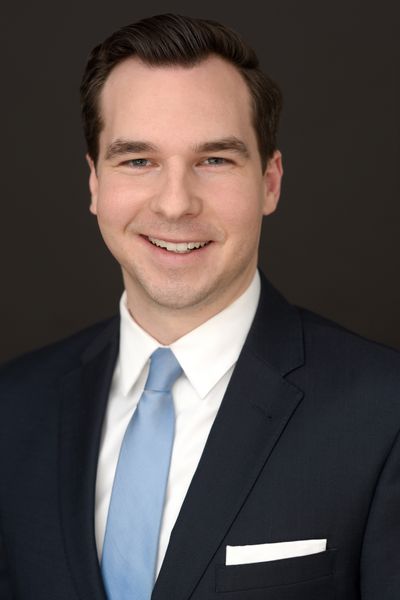 John R. Hein, Partner
Litigation & Dispute Resolution Group
Litigation & Dispute Resolution Group
John R. Hein focuses his practice on the litigation and resolution of complex business and commercial disputes involving contracts, torts, fraud, and other common law and statutory claims. John's experience includes securities litigation, financial services litigation, business disputes, and related appellate matters. He also counsels and works with clients on litigation risk management, including conducting confidential internal investigations. John represents individuals and businesses at the trial and appellate levels in state and federal courts around the country, with particular emphasis on effective discovery, fact development, dispositive motion practice, and trial work, as well briefing and arguing appeals. He began his career as a volunteer law clerk to the Honorable John F. Keenan, United States District Court Judge for the Southern District of New York.
John is admitted to practice in New York State, the United States Supreme Court, the United States Court of Appeals for the Second Circuit, and the United States District Courts for the Southern and Eastern Districts of New York.
ILLUSTRATIVE PROFESSIONAL EXPERIENCE
Represents various institutional investors and financial entities in actions to recover losses on investments in residential mortgage‐backed securities ("RMBS").
Represents credit investment advisor in ongoing disputes concerning LIBOR succession amendments to credit agreements.
Advises companies in the context of confidential internal corporate investigations, including alleged self-dealing and related financial misconduct.
Advises asset managers, investment funds, and other entities in assessing transactional, litigation, and reputational risks associated with potential acquisitions and investments.
Advises individuals in employment contract disputes involving non-compete and non-solicitation covenants.
Represented estate of 50% shareholder in a closely-held corporation before the N.Y. Court of Appeals and the Appellate Division, First Department in actions alleging malpractice, fraud, and breach of fiduciary duties arising from the sale of corporate assets.
Represented directors and officers of developer and manufacturer of innovative abuse deterrent opioids in corporate management dispute and in managing related negative publicity.
Represented an immunotherapy company in negotiations with a clinical trial services firm in relation to a Critical Information Needs study pending FDA approval.
Obtained pre-discovery dismissal of state court employment action alleging age and gender discrimination.
Represented multinational producer of alcoholic beverages in connection with government investigations and related class-action suits concerning ethanol emissions from whiskey and rum ageing warehouses.
Served on trial team that defended developers against fraud and conspiracy claims relating to a multibillion-dollar hotel and casino development, resulting in favorable settlement on the eve of trial.
Represented music corporation in connection with its billion dollar acquisition of the recorded music business of a competitor. After a Second Request and an extensive investigation, the FTC voted 5-0 to close its investigation without requiring divestitures or other remedies.
Served as E-discovery counsel for major telecommunications provider in relation to two large class actions involving allegations of unpaid commissions to employees.
In cooperation with the National Center for Missing and Exploited Children, represented a parent in an international child abduction case proceeding under the Hague Convention on the Civil Aspects of International Child Abduction. Argued before the U.S. Court of Appeals for the Second Circuit and the Federal District Court for the Southern District of New York. Successfully petitioned the U.S. Supreme Court for a writ of certiorari and persuaded the Solicitor General to support certiorari.
In cooperation with the National Veterans Legal Services Program, represented a disabled United States Army veteran of Operation Iraqi Freedom before the Army Board for Correction of Military Records in order to obtain military disability retirement benefits owed.
EDUCATION
John received his J.D. from the University of Pennsylvania Law School and his Certificate in Business and Public Policy from Wharton School of Business in 2009. He received his A.B. in Government, magna cum laude, in 2006 from Harvard College where he graduated Phi Beta Kappa.
Publications
Comment: Born in the U.S.A., But Not Natural Born: How Congressional Territorial Policy Bars Native-Born Puerto Ricans from the Presidency, 11 University of Pennsylvania Journal of Constitutional Law 423 (2009)
Professional Activities
Member, Federal Bar Council
Member, New York County Lawyer's Association
Member, Regis Bar Association
Awards and Recognition
Named as a "Rising Star" in Business Litigation by New York Super Lawyers, 2012-2022 *
Recipient of The Burton Foundation Distinguished Legal Writing Award, 2010
Recipient of the E. Randolph Williams Award for Outstanding Pro Bono Service, 2011–2014
Awarded Empire State Counsel, New York Bar Association, 2010