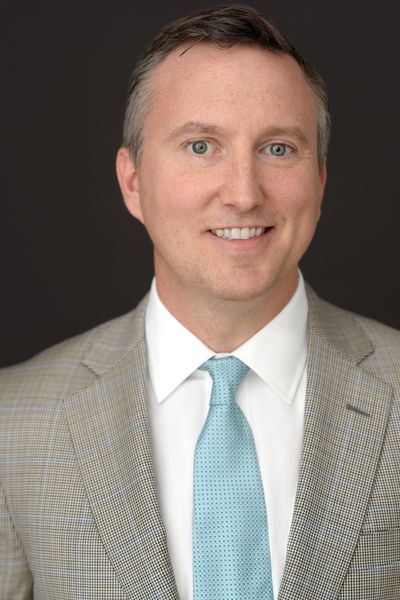 Fletcher W. Strong, Counsel
Bankruptcy & Restructuring Group$ Litigation & Dispute Resolution Group
Bankruptcy & Restructuring Group
Litigation & Dispute Resolution Group
Fletcher represents clients in a wide range of complex commercial disputes, including securities litigation, bankruptcy litigation, structured finance transaction disputes, insurance and reinsurance litigation, and related appellate matters in both state and federal courts.
EDUCATION
Fletcher received his J.D. from St. John's University School of Law in 2009, where he was Articles and Notes Editor of the American Bankruptcy Institute Law Review. He also co-founded and was Law Student President of CLARO, a pro bono legal clinic that provides legal advice to low income individuals being sued by debt collectors.
He received his B.A. in political science and psychology from Colgate University in 2004.
Professional Activities
Volunteer Law Clerk to the Honorable Elizabeth S. Stong, United States Bankruptcy Court, Eastern District of New York (2009-2010).
Admitted to practice in New York State, the District of Columbia, the United States Supreme Court, the United States Court of Appeals for the Second Circuit, and the United States District Courts for the Southern and Eastern Districts of New York.
Member of:

New York State Bar Association;
Federal Bar Association (S.D.N.Y.), participating in securities law section; and
American Bankruptcy Institute.
Illustrative Professional Experience
Represent institutional investors of trust preferred securities (TruPS) related to series of transactions involving securities issuers that caused non-payment on TruPS.
Represent Air Products and Chemicals, Inc. in antitrust action related to price fixing conspiracy by the four largest U.S. railroads.
Represent an electronic trading platform for interest rate swaps in antitrust litigation against large financial institutions related to conspiracy to boycott platform.
Represent investment funds that invested in Bernard L. Madoff Investment Securities through feeder fund in clawback litigation brought by BLMIS bankruptcy trustee and foreign liquidator of feeder fund.
Successfully represented Lehman Brothers bankruptcy estate in litigation related to counterparty defaults on interest rate swaps and interest rate collars.
Successfully litigated claims of monoline insurer Syncora Guarantee Inc. in Residential Capital, LLC (ResCap) bankruptcy proceedings concerning hundreds of millions of dollars in payouts on defaulted mortgage-backed securities trusts.
Represented Touchstone Strategic Trust and the Western & Southern Financial Group in action against Tesco PLC alleging securities fraud in connection with the sale of Tesco sponsored American Depositary Receipts. The action was resolved through settlement.
Obtained summary judgment victory in New York Supreme Court on multi-million dollar claim for breach of loan purchase agreement and guaranty, which was unanimously affirmed by New York's Appellate Division, First Department, with costs and fees.
Awards and Recognition
Named as a "Rising Star" for securities litigation and bankruptcy litigation by New York Super Lawyers, 2014-2022.*
Recipient of award from Fordham University School of Law in recognition of efforts with CLARO pro bono legal clinic, June 10, 2019.