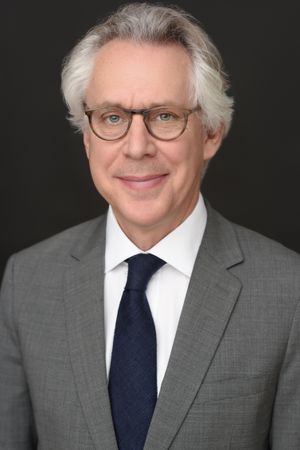 Brad J. Axelrod, Partner
Bankruptcy & Restructuring Group$ Corporate & Securities Group
Bankruptcy & Restructuring Group
Corporate & Securities Group
Brad has three decades of experience advising clients on all sides of complex bankruptcy, restructuring, and distressed debt matters across all industries, with particularly deep experience in energy, construction, engineering, and infrastructure businesses. Over his career he has represented virtually every type of party with an interest in a complex restructuring matter or bankruptcy case, including Chapter 11 debtors, trustees, examiners, committees, and creditors of all rank. He has substantial experience representing acquirers of troubled and bankrupt businesses, and institutional and alternative DIP lenders. Brad spent the first seven years of his career in the Restructuring and Bankruptcy Reorganization department of Skadden Arps before moving to Louisiana, where he represented clients across the Southeast and Texas, including numerous power and energy services companies, and developed substantial expertise in project development and project finance in the power and renewables industries.
Representative Matters
Counsel to a committee of the board of directors of a privately held manufacturer of fine papers in connection with certain corporate governance and corporate development matters.
Special litigation counsel to a leading ad-tech company that operates a demand-side platform for digital advertisers. This matter involved, among other things, successfully defending the company against litigation claims brought in the Delaware Court of Chancery by the holder of the company's senior preferred stock issue, which had sought to enjoin the company from executing a material refinancing transaction.
Counsel to the trustee of a substantial family trust in connection with the trust's interest in a failed private investment fund. This matter involved litigation in the Delaware Court of Chancery seeking to remove the fund's General Partner, which precipitated the fund's bankruptcy reorganization.
Special counsel to the Chapter 11 Trustee of a failed hedge fund that made wholesale loans to online consumer finance lenders.
Bankruptcy counsel for largest creditors and preferred shareholders of a failed residential solar power developer.
Counsel to secured bank lenders in numerous restructurings and bankruptcy reorganizations of offshore support vessel operators and energy service companies.
Counsel to pre-bankruptcy senior secured lender and DIP lender in Chapter 11 reorganization of an industrial and commercial LED lighting manufacturer.
Counsel to non-bank lender in the Chapter 7 liquidation of a Louisiana-based home health agency.
Counsel to a non-bank commercial lender in connection with restructuring its own defaulted credit facilities.
Education
Brad earned his B.A. from the University of Pennsylvania and his J.D. from Harvard Law School.
Professional Activities
Admitted to Practice: Brad is a member of the New York and Louisiana bars. He has appeared in jurisdictions throughout the country.