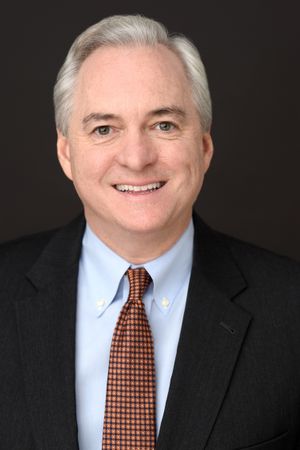 William A. Maher, Partner
Litigation & Dispute Resolution Group
William Maher is a founding member of the Firm, and leads the Firm's Litigation & Dispute Resolution Group. In his more than 30 years of practice, Bill has had broad experience in litigating, arbitrating or mediating complex commercial disputes, has tried numerous cases and arbitrations, and has argued appeals in both state and federal court. Bill has represented various financial entities in disputes arising from or relating to the collapse of the residential mortgage-backed securities ("RMBS") market, including RMBS issuances, debt obligations, derivative instruments tied to RMBS and guarantees of bonds by insurers. For the last twelve years, Bill has been recognized by Chambers USA (a leading independent evaluator of lawyers and law firms) as a leading lawyer for business disputes in New York. In 2019, Chambers USA described him as "thorough, knows his stuff and is very good on his feet."
Education
Bill received his J.D. degree from The University of Virginia School of Law, where he graduated at the top of his class as Order of the Coif and was the Managing Editor of the Virginia Law Review. He received his B.A. degree in Economics from The College of William & Mary.
Illustrative Professional Experience
Represents Lehman Brothers Holdings Inc., and certain affiliated entities (collectively, "Lehman"), in numerous disputes, including litigations asserting indemnification claims against more than 150 mortgage loan sellers relating to Lehman's multi-billion dollar settlements of claims litigation with (i) Fannie Mae and Freddie Mac, and (ii) trustees for hundreds of RMBS trusts. In re Lehman Brothers Holdings Inc., et al., Case No. 08-13555 (SCC) (Bankr. S.D.N.Y.), Adversary Proceeding No. 16-01019 (SCC). Previously, Bill represented Lehman in, among other matters, (i) a litigation relating to Archstone, the largest real estate holding of Lehman, which was purchased by Lehman and others for approximately $22 billion, In re Lehman Brothers Holdings, Inc., et al., Case No. 08-13555 (JMP) (Bankr. S.D.N.Y.), Adversary Proceeding No. 11-02928 (JMP), and (ii) a lawsuit against an affiliate of Goldman Sachs & Co. for breach of an approximately $1.3 billion contract related to an office building portfolio in Virginia. Rosslyn LB Syndication Partner LLC v. USREO/Rosslyn Investors, LLC, Chapter 11 Case No. 08-13555 (JMP) (Bankr. S.D.N.Y.), Adversary Proceeding No. 11-02764 (JMP).
Represents the directors of an insurance company in a purported class action lawsuit against them arising out of the insurance company's demutualization and its simultaneous acquisition in October 2018 for approximately $2.5 billion by a member of the Berkshire Hathaway Group of Insurance Companies. Castagna, et al. v. Capotorto, et al., Index No. 516767/2018 (N.Y. Supreme Court, Kings County). On February 27, 2019, immediately after Bill's oral argument, the Court granted the director defendants' motion to dismiss the amended complaint. Subsequently, plaintiffs filed a notice of appeal, which is pending.
Represents three interest rate swaps ("IRS") trading platforms against 11 of the largest IRS dealers, including Bank of America, Citigroup, Goldman Sachs, and J.P. Morgan, alleging that the IRS dealers conspired to boycott these three IRS trading platforms in an effort to undermine competition in the IRS market. In re Interest Rate Swaps Antitrust Litigation, No. 16-md-2704 (PAE) (S.D.N.Y.).
Represented Assured Guaranty (UK) Ltd., as financial guarantor of hundreds of millions in bonds, in a lawsuit against an affiliate of JPMorgan Chase for investing and then maintaining the underlying portfolios in subprime and Alt-A mortgage-backed securities, thereby causing very significant losses. Assured Guaranty (UK) Ltd. v. J.P. Morgan Investment Management Inc., Index No. 603755/08 (N.Y. Supreme Court, N.Y. County). In March 2017, after two weeks of trial, the case settled on confidential terms. Previously, on an issue of major significance in the case and to investors generally, Bill obtained a unanimous landmark ruling from New York's highest court that New York's "blue sky" law, known as the Martin Act (N.Y. Gen. Bus. Law § 352-59), does not preempt common-law tort claims for negligence and breach of fiduciary duty in the securities field. Assured Guaranty (UK) Ltd. v. J.P. Morgan Investment Management Inc., 18 N.Y.3d 341 (2011).
Represented Mizuho Bank, Ltd. ("Mizuho") as a defendant in a purported class action litigation seeking hundreds of millions in damages against defendants for numerous alleged wrongdoings that purportedly prevented plaintiffs from redeeming bonds issued by Germany for the funding of war reparations. Bleier, et al. v. Bundesrepublik Deutschland a/k/a Federal Republic of Germany, et al., No. 08-cv-6524 (N.D. Ill.). In 2012, the District Court dismissed all claims against all defendants with prejudice, which ruling was affirmed in 2014 by the United States Court of Appeals for the Seventh Circuit. These rulings represented a complete victory for all defendants, including Mizuho.
Represented certain junior noteholders in two related interpleader lawsuits involving collateralized debt obligations ("CDOs"). See In re LNR CDO IV, Ltd., No. 13-cv-2239 (JSR) (S.D.N.Y.), and In re JER CRE CDO 2005-1, Limited, No. 13-cv-2232 (JSR) (S.D.N.Y.). Senior noteholders in both CDOs attempted to cut off all payments to junior noteholders. On December 31, 2013, Bill prevailed in his summary judgment argument that the Trustee was required under the Indentures to "rescind and annul" the senior noteholders' declaration of acceleration, thereby requiring the Trustee to distribute tens of millions of dollars to the junior noteholders that had been withheld pending the resolution of the dispute. The senior noteholders did not appeal the District Court's Order.
Represents insurance companies as cedents, reinsurers and/or retrocessionaires in confidential arbitration proceedings. Although most of these proceedings are non-public, arbitration awards sometimes become public when one of the parties seeks to confirm the arbitration award in court. For example, the Firm filed a petition to confirm an arbitration award on behalf of its client, Minnetonka Insurance Company, which prevailed in virtually every respect in the underlying arbitration. Minnetonka Insurance Co. v. Lloyd's Syndicate SJC-2003, et al., No. 11-cv-6592 (DAB) (S.D.N.Y.). That arbitration involved Minnetonka's effort to enforce reinsurance agreements with respect to a claim in excess of $220 million submitted to it by Minnetonka's insured in connection with the flooding of its facility in Cedar Rapids, Iowa, as well as other locations around the country.
Articles and Presentations
Faculty Member at presentation on "Difficult Issues in Arbitration – Even for Experienced Arbitrators" (New York, NY, March 14, 2013)
Faculty Member at presentation on oral and written communications and the scope of applicable privileges (New York, NY, July 28, 2011 & September 26, 2011)
Faculty Member at presentation on litigating issues arising from settlement agreements (Boston, MA, October 22, 2010)
Faculty Member at mock arbitration for training arbitrators (New York, NY, November 11, 2009)
Faculty Member at mock arbitration for training arbitrators (New York, NY, November 6, 2008)
Faculty Member at litigation & arbitration conference (Philadelphia, PA, September 8, 2008)
Faculty Member at mock arbitration for training arbitrators (Tarrytown, NY, September 3, 2008)
Special Editor for the Association of Insurance & Reinsurance Run-Off Companies ("AIRROC"), Special Issue on Dispute Resolution, AIRROC Matters Newsletter, Spring 2008, Volume 4, No. 1 (published May 2008)
Faculty Member at mock arbitration for training arbitrators (Boca Raton, FL, May 10, 2007)
Other Activities
Member, Board of Trustees, Ranney School (Grades K-12, Tinton Falls, NJ) (2014-2019)
Member, New York State Appellate Division, First Department, Disciplinary Committee (2009 - 2014)
Member, Council on Judicial Administration, Association of the Bar of the City of New York (2001 - 2004)