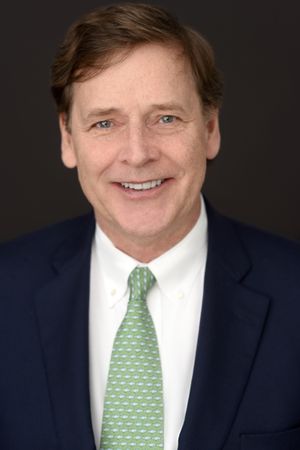 Thomas P. Ogden, Partner
Litigation & Dispute Resolution Group
Thomas Ogden joined the Firm in October 2011. From 1983 to 2011, he was an associate and then a partner at Davis Polk & Wardwell. He has over 35 years experience in securities litigation and enforcement, bankruptcy litigation, antitrust litigation, corporate internal investigations, and other commercial litigation.
Education
Tom received his J.D. degree in 1982 from The University of Chicago Law School, where he graduated Order of the Coif and was an Editor of the Law Review, as well as Hinton Moot Court Champion. He received a B.A. degree in History (cum laude) in 1978 from Princeton University.
Illustrative Professional Experience
Represent all-to-all interest rate swaps platforms in ongoing antitrust boycott litigation against major swaps dealers. In re Interest Swaps Antitrust Litigation, 261 F. Supp. 3d 430 (S.D.N.Y.).
Represent all-to-all stock-lending platform in ongoing antitrust boycott litigation against major bank securities lenders. Iowa Public Employees Retirement System et al. v. Merrill Lynch et al., 17 Civ. 6221 (KPF), 2018 WL 4636993 (S.D.N.Y. Sep. 27, 2018).
Represent major hedge fund in ongoing dispute with Paying Agent and other holders over treatment of loan modifications under CMBS waterfall. In re U.S. Bank N.A. as Paying Agent of Morgan Stanley Capital I Trust 2007-IQ14 (11/9/18) (N.Y. Sup. 2018), 2018 NY Slip Op 32875(U).
Represent Western & Southern Life Insurance in various securities fraud actions against RMBS sponsors, and in ongoing breach-of-contract and fiduciary duty actions against RMBS trustees.
Represented post-bankruptcy Litigation Trust in avoidance actions as to payments on bank letters of credit. EPLG I, LLC, as Trustee for the QR Liquidating Trust v. Citibank, N.A., 467 B.R. 318 (Bankr. Del. 2012).
Represented Special Committee of WellCare Health Plans, Inc. in 2007-08 internal investigation and federal criminal proceedings arising out of alleged Medicaid fraud.
Represented investment bank as plaintiff in obtaining restraining order in New York action for fraud against private equity investor, and in related foreign ancillary proceedings in New Jersey Bankruptcy Court. In re Grand Prix Associates Inc., 2009 WL 1850966 (Bankr. D.N.J. June 26, 2009).
Represented bank group defendants in expedited discovery and trial of claims arising out of leveraged buyout of Clear Channel Communications. BT Triple Crown Merger Co. v. Citigroup Global Markets, Inc., 862 N.Y.S. 813 (N.Y. Sup. Ct. 2008).
Represented Audit Committee of Royal Dutch/Shell Group in 2004 internal investigation arising out of alleged misrepresentations as to proven oil reserves.
Represented investment bank in securities class action claims based on fairness opinion; all claims dismissed. In re Global Crossing Ltd. Securities Litigation, 313 F. Supp. 2d 189 (S.D.N.Y. 2003)
Represented investment bank and individual officers in trial of securities law claims in New York federal court arising out of bankruptcy of Ameriserve Inc. Morgens, Waterfall v. Donaldson Lufkin & Jenrette Securities Corp., 198 F. Supp. 2d 432 (S.D.N.Y. 2002).
Represented National Westminster Bank in antitrust boycott action by check cashing service; all claims dismissed on motion for summary judgment. Capital Currency Exch. v. National Westminster Bank, 155 F. 3d 603 (2d Cir. 1998).
Represented Domino's Pizza as defendant in price-fixing and monopolization action by franchisee group; lawsuit dismissed for failure to state a claim. Queen City Pizza, Inc. v. Domino's Pizza, Inc., 124 F. 3d 430 (3d Cir. 1997).
Represented officers and directors of General Electric in shareholder derivative action for alleged waste in connection with campaign financing activities; all claims dismissed on motion for summary judgment. Stern v. General Electric Co., 23 F. 2d 746 (2d Cir. 1994).
Represented Bahamian provisional liquidator as plaintiff in New Jersey bankruptcy court ancillary proceeding to recover fraudulent investment in debtor. In re Emerson Radio Corp., 52 F. 3d 50 (3d Cir. 1995).
Represented Kidder Peabody Inc. and General Electric in 1992-93 internal investigation and SEC proceedings arising out of the Joseph Jett trading scandal.
Articles
Federal Securities Statutes Trip Up Many – But Individual Fraud Suits Booming in State Courts, 8 Securities Reform Act Litigation Reporter 677 (February 1, 2000)
Mutual Funds Confront Dilemmas in Trying to Value Portfolios, New York Law Journal (December 15, 1997)
The Private Securities Litigation Reform Act of 1995: Civil RICO Reform, PLI Conference (February 26, 1996)
The SEC's New Rules of Practice, New York Law Journal (August 3, 1995)
Aiding and Abetting Liability in SEC Enforcement Actions, New York Law Journal (December 6, 1993)
Other Activities
Visiting Committee, University of Chicago Law School (2007-09)
Gift Chair, University of Chicago Law School, Class of 1982 25th & 30th Reunions
Chair, Parents Committee, Davidson College (2010-2011)
Publication Committee, City Journal (Manhattan Institute) (2014-date)
Trustee, Lower Eastside Service Center (1985-1992 & 2010-date)