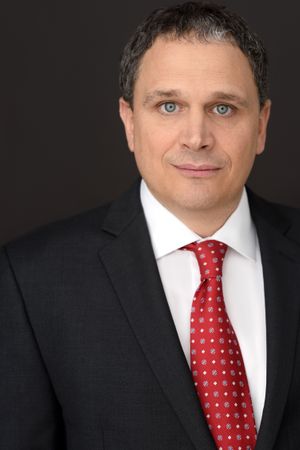 Steven S. Fitzgerald, Partner
Litigation & Dispute Resolution Group
Steve Fitzgerald represents clients in a wide range of complex commercial disputes, including securities and derivatives litigation, insurance and reinsurance litigation and arbitration, and bankruptcy. Since joining the firm in 2011, Steve has worked on cases involving billions of dollars of financial-fraud claims, achieving successful resolutions for a number of the Firm's clients in actions involving residential mortgage-back securities ("RMBS") and other complex structured finance transactions.
Steve is currently representing several clients in a number of actions filed against banks that served as RMBS trustees. These actions assert claims relating to the RMBS trustees' failures to satisfy their contractual, fiduciary, and common law duties to address defaults under the relevant transaction documents.
Steve also recently represented a group of funds in an action filed in the United States District Court for the Southern District of Ohio against Tesco PLC arising out of the purchase of 10% of Tesco's outstanding American Depositary Receipts.
Steve has been listed as a "Superlawyer" in the New York Super Lawyer® for 2015-2017.
Education
J.D. degree from St. John's University School of Law, cum laude. B.A. degree from American University.
Clerkship
Law Clerk, Hon. William C. Conner, U.S. District Court, Southern District of New York (2003-2004)
Illustrative Professional Experience
Represent The Western & Southern Life Insurance Company and its affiliates in 10 cases against the sponsors, underwriters and trustees of RMBS.

Represent the Federal Deposit Insurance Corporation in litigation against the trustees of residential mortgage-backed securities purchased by Guaranty Bank, which failed in August 2009.

Represent Touchstone Strategic Trust and the Western & Southern Financial Group in action against Tesco PLC alleging securities fraud in the connection with the sale of Tesco sponsored American Depositary Receipts.

Obtained judgment for secured lender in connection with dispute of residential real estate development.
Steve's experience prior to joining WMD in March 2011
Representation of retailer and a private equity firm in shareholder class action resulting in a favorable settlement for the clients.

Representation of agent for $8 billion senior credit facility, in four week trial in Chapter 7 bankruptcy of Charter Communications, Inc.

Successful defense of a major life insurance company in arbitration seeking rescission of a billion dollar acquisition through reinsurance of a block of disability insurance policies.

Represent group of lenders in multi-district litigation dispute under credit agreement for the failed Fontainebleau Las Vegas casino project.