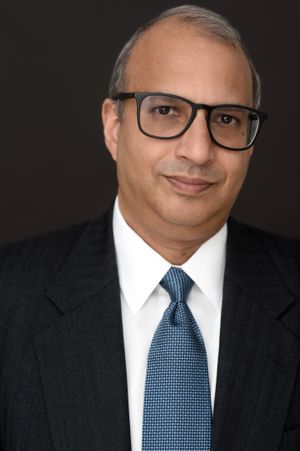 Sandip C. Bhattacharji, Partner
Corporate & Securities Group
Sandip Bhattacharji's practice concentrates on corporate transactional matters, including public and private securities transactions, swaps and derivatives, compliance with Exchange Act periodic reporting requirements, broker-dealer regulation, mergers and acquisitions, Hart-Scott-Rodino filings, private equity and venture capital transactions and hedge fund formation.
Sandip has advised clients in a wide variety of industries, including pharmaceuticals, biotechnology, energy, technology and financial services.
Education and Prior Work Experience
Sandip received his J.D. from the University of Michigan Law School, cum laude, in 1989, where he served as a Contributing Editor of the Michigan Law Review. Sandip received his B.A. in Economics and Political Science from Yale University, in 1985. Sandip is admitted to practice law in New York.
Before joining WMD in January 2006, Sandip was an associate at Davis Polk & Wardwell from 1989 to 2004 in their Capital Markets Group, including five years in Hong Kong, and a Senior Attorney at Commerzbank Capital Markets Corp. from 2004 through the end of 2005.
Sandip is proficient in French, German and Bengali.