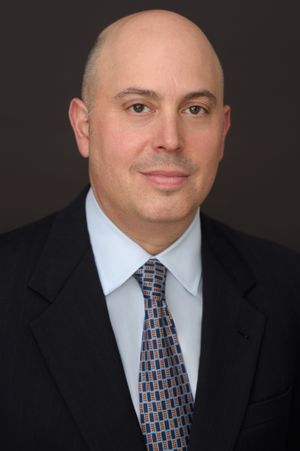 Ronald J. Aranoff, Partner
Litigation & Dispute Resolution Group
Ron is a trial litigator with over twenty years of experience and a track record of success in prominent antitrust and complex commercial litigations. Ron has successfully represented businesses and individuals as both plaintiffs and defendants in antitrust and complex commercial class and individual actions throughout the United States. Throughout his career, Ron has handled a wide array of diverse cases including: white collar criminal defenses, complex real estate disputes, administrative and professional ethics hearings, unfair and deceptive trade and business practice litigations, pharmaceutical sales, marketing and pricing actions, and financial instrument and securities litigations.
Education
Ron received his J.D. from Benjamin N. Cardozo School of Law in 1995, where he was a David Berg Academic Scholar. Ron received his B.A. in History from Yeshiva University, magna cum laude, in 1992.
Current Illustrative Professional Experience
Member of the Direct Purchaser Class co-lead counsel team that secured partial settlements in excess of $135 million in In re Processed Egg Products Antitrust Litigation, No. 08-MD-2002 (E.D. Pa.). The case alleges a conspiracy among egg producers and trade groups to manipulate the supply of shell eggs thereby affecting domestic prices. The case is currently on appeal to the United States Court of Appeals for the Third Circuit after a six week jury trial.
Defending Village Super Markets Inc. in an action alleging monopolization and attempted monopolization claims in the United States District Court for the District of New Jersey.
Representing AIG Life Insurance Company and its affiliated entities in an action for violations of the Texas Securities Act.
Representing Akari Therapeutics in a Manhattan real estate dispute.
Representing the FDIC in a variety of antitrust and anticompetitive matters.
Representing QS Holdco, Inc. in an antitrust action alleging a conspiracy among dominant prime brokerage banks to boycott an anonymous, electronic trading platform formerly owned by QS Holdco.
Prior Illustrative Professional Experience
Served as co-lead counsel and secured a $146.85 million settlement on behalf of the tenants of the Stuyvesant Town and Peter Cooper Village rental apartment complexes in Manhattan for rent overcharges stemming from the landlord having illegally charged market-rate rents for apartments that should have been rent stabilized under New York City's Rent Stabilization Law.
Participated as part of the Direct Purchaser Plaintiffs' Executive Committee and secured a complete settlement in excess of $430 million in In Re Polyurethane Foam Antitrust Litigation (N.D. Ohio). The case involved a price-fixing conspiracy by some of the world's largest manufacturers of flexible polyurethane foam. The case settled just days before trial.
As a member of the Direct Purchaser Plaintiffs' Executive Committee, secured settlements of $15.95 million for anticompetitive conduct by three of the nation's leading pool product manufacturers.
As co-lead counsel, won a $14.7 million jury verdict under the Connecticut Unfair Trade Practices Act ("CUTPA") for a class of Connecticut independent automobile repair shops against The Hartford Fire Insurance Company ("The Hartford"). The case was litigated for over six years in Connecticut Superior Court (Stamford-Norwalk Division), including a three-week jury selection process and a four-week jury trial. The verdict provided a recovery for a class of approximately 1,500 independent auto body shops whose labor rates for work performed on automobiles insured by The Hartford had been suppressed for years. Four years later, in 2013, the Court issued a permanent injunction against The Hartford and also awarded the class $20 million in punitive damages. The punitive damage award was the largest awarded by a judge in the history of CUTPA.
Represented Third Street Funding and MorEquity in a dispute involving competing claims to mortgage payments.
Admissions
New York-1996
United States District Court Southern District of New York-1998
United States District Court Eastern District of New York-1998
United States Court of Appeals Second Circuit-2005
United States Court of Appeals Third Circuit-2006
United States Court of Appeals Eleventh Circuit-2009
Supreme Court of the United States-2008
Prior Associations
Kings County District Attorneys' Office: 1996-1998
Slotnick, Shapiro & Crocker LLP (now part of Buchanan Ingersoll & Rooney PC): 1998-2002
Bernstein Liebhard LLP: 2002-2016
Other Activities
Vice President and Executive Committee Member of The Moriah School (2012-2016, Englewood, New Jersey)
Moot Court Judge Benjamin N. Cardozo School of Law (2012-2016)