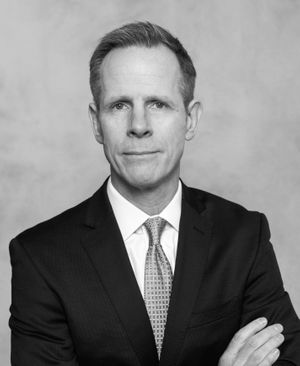 Randall R. Rainer, Partner
Litigation & Dispute Resolution Group
An experienced commercial litigator, Randall has advised and represented clients in courts, before arbitration panels and in out-of-court negotiations, prevailing at trials and winning appeals. Randall's wide range of cases involve investment and hedge funds; commercial and investment banks; bond insurers; CDOs, CLOs and other offshore structured finance vehicles; liquidators and parties to bankruptcies; reinsurers; commercial borrowers and lenders; and privately held businesses and shareholders. Randall also has litigated complex financial agreements such as credit default swaps and other derivatives. At the same time, Randall has advised and represented individuals, not-for-profits and family offices in disputes involving partnerships, fiduciary obligations, will contests and trusts and estates.
Education
Randall received his J.D. degree from Duke University School of Law, where he was selected to the Moot Court Board. He received his B.S. degree in Psychology at Duke University, graduating cum laude.
Representative Engagements
Representation of monoline financial guarantor in lawsuit against major investment bank alleging breach of fiduciary duty, gross negligence and breach of contract arising from defendant's undiversified investment of underlying portfolios in subprime and Alt-A mortgage backed securities.
Representation of hedge funds in lawsuits by investors alleging fraud and misrepresentation by the funds and the fund manager regarding investments in certain debt securities that declined in value during recent credit crisis, allegedly preventing the investors from redeeming their shares in the funds in a timely manner.
Representation of financial guarantor of subprime mortgage backed securities in lawsuit against mortgage originator and seller regarding mortgages that failed to conform to representations and warranties regarding loan and borrower characteristics and underwriting standards employed.
Representation of Cayman Islands-based liquidators of hedge fund with substantial operating assets in United States, advising liquidators on a variety of U.S. commercial disputes and litigation matters.
Representation of large financial institution that sold credit default swaps and/or issued financial guarantees to holders of notes issued by series of CDOs containing distressed collateral securities.
Representation of major investment bank in dispute with energy company counterparties regarding derivatives contracts for the financial settlement of pre-scheduled sales of electrical power.
Defense of reinsurer in arbitration of $160 million coverage claim arising from residual value losses on portfolio of leased vehicles.
Defense of reinsurer and its parent companies in action seeking specific performance of alleged reinsurance agreement and joint venture. Successfully vacated ex parte TRO and obtained stay of discovery and preliminary injunction hearing pending rulings on motions to dismiss.
Representation of major investment bank in dispute with counterparty investment bank regarding the latter's payment obligations under a total rate of return swap agreement concerning pricing spreads on mortgage backed securities.
Representation of global manufacturer and seller in its contract disputes and litigations with retailers regarding promotional and merchandizing programs, including coordinating local counsel representations nationally, taking one action through trial to a unanimous defense verdict, obtaining dismissal and summary judgment in other actions, and negotiating a number of favorable settlements.
Representation of owner of large commercial property in dispute with secured lenders and property management company surrounding performance of management company and related breaches of loan covenants.
Defense of publicly traded company and its CEO in $30 million action for breach of contract and fraud arising from asset sale transaction. Successfully obtained dismissal of all claims against CEO and dismissal of all tort, non-compete and punitive damage claims against company. First-chaired three-week jury trial on remaining claims, successfully obtaining directed verdict on certain additional claims
Representation of Fortune 500 manufacturer in multimillion dollar suit alleging breach of contract and tortious interference arising from exclusive global supply agreement.
Representation of manufacturer in arbitration against former owner of manufacturer's product line regarding scope of non-competition clause in asset purchase agreement. Obtained favorable settlement on eve of hearing.
First-chaired trial of client sued on claims of federal securities fraud and common law fraud wherein plaintiff was seeking $10 million in damages.
Successfully obtained six figure award for broker-dealer and its registered representatives in NASD arbitration against another broker-dealer arising from undisclosed withheld commissions. Subsequently obtained NASD arbitration decision absolving clients of all liability in retaliatory counter-suit.
Representation of children trustees of inter vivos trust in publicized lawsuit commenced by their late father, the trust grantor and an income beneficiary, seeking their removal as trustees based upon alleged breaches of fiduciary duties in administration of trust and alleged mismanagement of related operating company.
Representation of not-for-profit religious philanthropy named as residuary beneficiary under a will being challenged by the deceased's widow who claimed a pre-nuptial agreement superseded the will. Negotiated a favorable settlement.
Representation of company's senior officer in connection with claims brought by former partner contesting termination of employment based upon disability and related exercise of equity buyout rights. Successfully defeated plaintiff's motion for a preliminary injunction and settled claims in mediation.
Represented former senior officer of publicly-traded company in arbitration seeking several hundred thousand dollars in unpaid post-termination incentive compensation.
Represented manufacturer of laser eye surgery equipment and physicians in litigation of patent infringement claims brought by competing manufacturer. Successfully obtained consolidation of all cases in multi-district litigation.
Professional Activities
Admitted to Practice, New York; United States District Courts for the Southern and Eastern Districts of New York, the Easter District of Michigan and the Eastern District of Wisconsin
Formerly with Simpson Thacher & Bartlett (1996-2000)