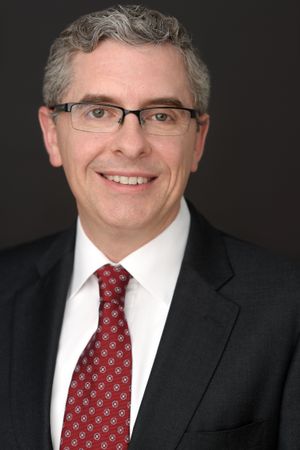 Michael C. Ledley, Partner
Litigation & Dispute Resolution Group
Michael C. Ledley represents clients in a wide range of complex commercial disputes, including insurance and reinsurance litigation and arbitration, securities and derivatives litigation, and bankruptcy. Mr. Ledley has broad experience in federal bench and jury trials and arbitrations, and has represented clients in connection with investigations by the U.S. Securities and Exchange Commission, the United States Attorney's Office for the Southern District of New York, and FINRA.
Mr. Ledley is currently co-counsel representing Western & Southern Life Insurance and its affiliates asserting federal and state securities law claims in actions against nearly a dozen Wall Street banks to recover losses on investments in residential mortgage-backed securities; co-counsel representing a hedge fund group objecting to the $8.5 billion proposed settlement between Bank of America and Bank of New York Mellon, as trustee for over 500 Countrywide securitization trusts; co-counsel for the Lehman estate in several multi-billion dollar derivatives-related disputes and other ADR proceedings; and co-counsel representing certain AIG companies in two reinsurance litigations arising out of the settlement of asbestos insurance coverage actions.
Education
Mr. Ledley received his J.D. degree from Harvard Law School, cum laude, in 2000. He received his B.A. degree in Philosophy from Cornell University with distinction in all subjects.
Illustrative Professional Experience
Mr. Ledley's experience includes:
Successful co-representation of ORIX in disputes in connection with its $90 million commitment in a private equity fund investing in structured life insurance products;
Obtaining partial dismissal and ultimately favorable settlement of Securities Act class action against officers and directors of Lehman entity in connection with issuance of $100 billion in mortgage-backed securities;
Obtaining summary judgment on behalf of ORIX on $3.3 million claim for breach of loan purchase agreement and guaranty;
Obtaining dismissal of contractual indemnification claim asserted by Exxon against Tredegar Corporation;
Representation of The George Maciunas Foundation in settlement of a dispute regarding ownership of original manuscript of Yoko Ono's 1964 avant garde classic Grapefruit;
Successful co-representation of Travelers-affiliate, Gulf Insurance Company, in centi-million dollar reinsurance litigation arising out of losses on its automobile residual value insurance portfolio;
Successful defense of a major life insurance company in arbitration seeking rescission of a billion acquisition through reinsurance of a block of disability insurance policies;
Obtaining partial summary judgment for Merrill Lynch Capital Services on claim to collect termination payment from Brazilian counterparty on a currency swap;
Co-representation of JPMorgan Chase Bank, as agent for $8 billion senior credit facility, in four week trial in Chapter 7 bankruptcy of Charter Communications, Inc.; and
Successful co-representation of Swiss Re in epic property insurance litigation arising out of the September 11 terrorist attack on the World Trade Center, including jury verdict in favor of Swiss Re following three month trial.
Articles and Presentations
Faculty Member, ARIAS New Arbitrators Training Program (March 2013)
Co-Author, "A Star Is Born? The Role of Interest In A Reinsurance Arbitration," ARIAS Quarterly (pending)
Prior Associations
Formerly with Simpson Thacher & Bartlett (2001-2010)