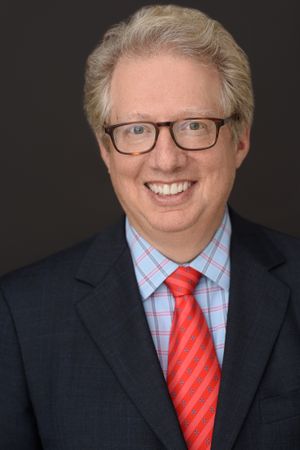 Lyndon M. Tretter, Partner
Litigation & Dispute Resolution Group
Lyndon M. Tretter joined the firm as a partner in 2016. Lyndon has over 25 years of experience in securities, commercial and intellectual property litigation in federal and state courts around the country with special emphasis on representing clients in the financial services and health care industries. He has conducted several trials, arbitrations and internal investigations. Prior to joining the firm, Lyndon spent the bulk of his legal career as partner in the international law firm of Hogan Lovells and its predecessors. When he first started out, he was a judicial clerk for the Hon J. Edward Lumbard of the United States Court of Appeals for the Second Circuit.
Education
Lyndon received his law degree, cum laude, from the University of Michigan Law School where he was Managing Editor of the Law Review. He received his undergraduate degree with High Honors from Wesleyan University in Middletown, Connecticut.
Illustrative Professional Experience
Represented a brand-name drug manufacturer in the trial of a federal multi-district consumer fraud class action, as well as in Attorney General actions in over 15 states, relating to the pricing, distribution and reimbursement of prescription drugs through Medicare Part B, Medicaid and private health insurance;
Represented generic drug manufacturer in a Hatch-Waxman Act dispute over infringement or invalidity of a method-of-use patent;
Represented a major life sciences company and health insurer in a $144 million post-closing purchase price adjustment dispute arising out of the sale to a private equity portfolio company of a clinical drug trial management business "carved out" from client's subsidiaries;
Represented ex-Worldcom CEO Bernie J. Ebbers in multi-district securities and ERISA class action litigation consolidated in the Southern District of New York;
Represented a South American investor in bankruptcy proceedings to convert Refco Capital Markets' Chapter 11 into a Chapter 7 stockbroker liquidation;
Represented the Girl Scouts of America in the Eastern District of Wisconsin and Seventh Circuit Court of Appeals in a dispute with a local Girl Scout council in first case to apply dealership/franchise laws to not-for-profit expressive association;
Represented the publisher of a consumer magazine in a multi-district antitrust class action litigation arising out of an alleged conspiracy to fix allowable discounts from magazine list prices for purposes of reporting "paid" subscriptions to the Audit Bureau of Circulation and advertisers;
Represented the special litigation committee of a publicly-held electronics manufacturer and conducted an internal investigation arising out of a shareholder derivative suit;
Represented a financial news and pricing vendor in two separate arbitrations involving display of real- time market data for international government bonds and equity options;
Represented the family of Myrna Mack, assassinated by government forces for documentary work concerning army misconduct during the Guatemalan Civil War, in a trial before the Inter-American Court for Human Rights in San Jose, Costa Rica.