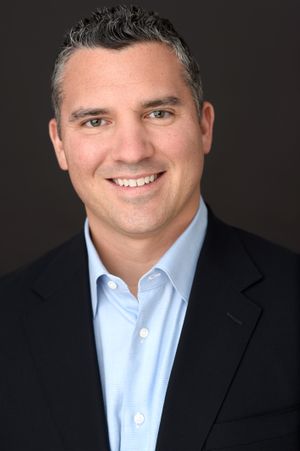 Jeffrey Coviello, Partner
Litigation & Dispute Resolution, and Bankruptcy & Restructuring Groups
Jeffrey Coviello advises hedge funds, private equity funds, and other investment firms and institutional investors, as well as trustees, financial guaranty insurers, foreign banks and others, on a wide range of matters, including financial and transactional disputes, bankruptcy and distressed situations, securities and investment litigation, insurance and reinsurance matters, corporate governance issues, business torts and other complex commercial litigation. In each of the past two years, Mr. Coviello has tried financial cases involving hundreds of millions of dollars in losses. He has handled high-profile matters in the state, federal district and bankruptcy courts on behalf of plaintiffs and defendants, briefed or argued numerous motions, and argued appeals at both the state and federal appellate levels. In addition, Mr. Coviello frequently provides out-of-court advice, risk assessment, and strategic counsel. Recently, he has negotiated and resolved significant matters through confidential pre-suit mediations. Mr. Coviello also has experience representing clients in connection with regulatory investigations and inquiries.
Education
Mr. Coviello received his J.D. degree from Fordham University School of Law in 2003. He was a member of the Fordham Law Review. He received his B.A. degree in Political Science from Amherst College, cum laude, in 1999. He also played football for Amherst College.
Illustrative Professional Experience
Currently represent the Trustee of two litigation trusts formed in connection with the bankruptcy plan of laboratory testing company Millennium Health, et al., with respect to claims assigned to the trusts related to a $1.8 billion leveraged loan and dividend recapitalization for which J.P. Morgan Securities LLC and Citibank Global Markets acted as joint lead arrangers and joint bookrunners.
Currently advise distressed debt investment firm as creditor in bankruptcy proceeding and in connection with related adversary proceeding.
Currently represent swap execution facilities ("SEFs") in antitrust claims against the largest Wall Street banks alleging a group boycott against those SEFs.
Recently served as trial counsel for Assured Guaranty (UK) Ltd., as financial guarantor of hundreds of millions in bonds, in a lawsuit against an affiliate of JPMorgan Chase for losses arising out investments in subprime and Alt-A mortgage-backed securities. After two weeks of trial, the case settled on confidential terms.
Recently served as trial counsel for Ambac Assurance Corporation in its objection to the petition for judicial approval of JPMorgan's global RMBS settlement via a highly publicized Article 77 proceeding in New York state court, resulting in a nearly $1 billion settlement of Ambac's objection and other disputes and litigation against JPMorgan.
Mr. Coviello's experience prior to joining WMD in July 2013 includes:
Representation of a leading reinsurance company in connection with In re Liquidation of Midland Insurance Company in the Supreme Court of the State of New York, including successful briefing and oral argument in the First Department of the Appellate Division, and conducting the first phase of trial concerning the propriety of the Liquidator's approval of a multi-million dollar settlement of asbestos bodily injury claims.
Representation of a leading commercial bank and affiliated entities and individuals in litigation in both the United States Bankruptcy Court and District Court in Minnesota arising out of the Thomas Petters Ponzi scheme, including successful oral argument in District Court to prevail against motion for reconsideration of protective order obtained in contentious discovery battle.
Representation of a major commercial bank and its investment banking affiliate, former administrative agent bank and investment bank, respectively, to Adelphia Communications Corporation and its subsidiaries, against various tort claims in multi-billion dollar bankruptcy-related litigation, Adelphia Recovery Trust v. Bank of America, et al., resulting in favorable settlement.
Representation of a leading investment bank in In re Initial Public Offering Securities Litigation, the largest coordinated securities litigation proceeding in history comprising 310 class actions, obtaining reversal of class certification and favorable settlement.
Representation of officers and directors of an investment bank affiliate against Securities Act claims arising out of issuance of billions in mortgage-backed securities.
Representation of a private equity portfolio company in purchase price adjustment dispute and related issues arising out of multi-hundred million dollar acquisition.
Representation of former limited partner of dissolved hedge fund in suit by liquidating trustee seeking recoupment of allegedly wrongful partnership distributions.
Representation of prominent global law firm in connection with professional negligence, aiding and abetting fraud and state securities law violations, and fraudulent transfer claims arising out of law firm client's multi-billion dollar Ponzi scheme.
Oral argument in the United States Court of Appeals for the Second Circuit on behalf of pro bono client, a Title VII plaintiff with claims against the United States Postal Service.
Representation of the City of New York in discovery proceedings in connection with claims arising out of mass arrests during protests at major political convention.
Representation of officers and directors of various companies in change-of-control litigations.
Conducting litigation and insurance-related due diligence in connection with mergers and acquisitions, and corporate finance transactions.
Awards and Recognition
Named as a "Super Lawyer" for Business Litigation in New York (2017)
Prior Associations
Formerly with Simpson Thacher & Bartlett LLP (2003-2013)