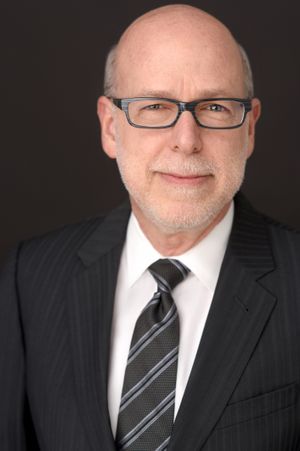 Jay S. Handlin, Partner
Litigation & Dispute Resolution Group
Jay S. Handlin joined the firm as a partner in 2016. Jay has more than 25 years of experience in complex commercial and intellectual property litigation in state and federal courts and regulatory proceedings. He has broad experience in class action litigation as well as securities, corporate governance, bankruptcy, insurance, and employment litigation. He has previously served as in-house litigation counsel for The Walt Disney Company and been a litigation partner with leading national and regional law firms in Los Angeles, California and Honolulu, Hawaii. He began his career as a judicial clerk to the Hon. Jon O. Newman of the United States Court of Appeals for the Second Circuit.
Jay has been listed by "Super Lawyers" and named an "IP Star" by Managing IP, and is a Chambers USA "Recognized Practitioner."
Education
Jay received his J.D. degree, cum laude, from the Harvard Law School, where he was an editor of the Harvard Law Review. He earned his B.A. degree, magna cum laude, in English (highest honors) and History (honors) from Brandeis University.
Illustrative Professional Experience
Represented iconic rock and roll band Aerosmith in class action lawsuit stemming from canceled concert, and resolved case with unique non-monetary settlement focused on makeup concert;
Successfully arbitrated multimillion dollar contract dispute on behalf of client against industry-leading international shipping company;
Represented life insurance company in class action lawsuit relating to annuity products for seniors and resolved case favorably after moving for judgment on the pleadings;
Represented Fortune 100 company in major Delaware shareholder derivative litigation involving executive compensation and corporate governance;
Represented State of Hawai'i and U.S. airline in successful defense of lawsuits asserting tort claims based on alleged workplace contamination at reservation call center;
Represented real estate investment and development company in lawsuit brought by greenmailer, resulting in summary judgment in favor of client and subsequent disqualification of opposing counsel on appeal;
Represented satellite communications service provider in antitrust and breach of contract lawsuit brought by supplier of satellite modems;
Represented utility in $30 million negligence and breach of contract lawsuit brought by oil refinery, with all claims resolved in client's favor at trial;
Obtained dismissal on the pleadings of putative class actions alleging securities law violations against major financial firm and legendary American motorcycle company;
Favorably settled whistleblower lawsuit brought by timeshare salesman against major resort company;
Represented major research university in contested regulatory proceedings and appeals for permitting of $1.5 billion astronomical observatory;
Represented entertainment companies in defense of copyright and idea theft litigation involving numerous motion pictures, including The Waterboy (dismissed on the pleadings, affirmed by the Ninth Circuit) and Sister Act (defense verdict at trial, affirmed by the Ninth Circuit).