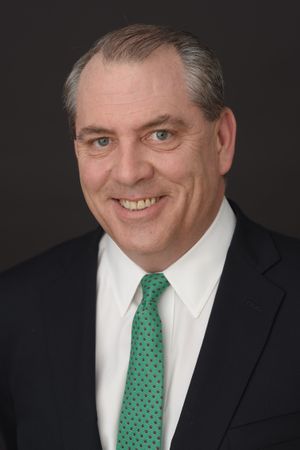 David H. Wollmuth, Partner
Litigation & Dispute Resolution, and Corporate Groups
David H. Wollmuth is a founding member of the Firm and the Firm's Managing Partner. Dave has unique and wide ranging experience in both litigating complex financial disputes and advising clients in credit, M&A and securities transactions. Because of his years of handling all types of corporate transactions, Dave is skilled at identifying structural and drafting issues which are pivotal in litigations involving such transactions and which may not be apparent to litigators who lack transactional experience. Dave has particular expertise in such areas as private equity, bond indentures, corporate governance and mergers & acquisitions and frequently handles both transactional and litigation matters in those areas.
Education
Dave received his J.D. degree from St. John's University School of Law, where he was the Associate Editor of the St. John's Review and received the Outstanding Scholar Award conferred on the top student in the graduating class. He received his B.S. degree from C.W. Post College.
Illustrative Professional Experience
Dave has considerable experience in complex litigation involving business disputes in both arbitration and in state and federal court:
Represented ORIX USA in a dispute with the managing member of a fund to which ORIX has committed approximately $90 million in capital. The dispute gave rise to two arbitrations and a special proceeding in New York Supreme Court, including arbitration before the American Arbitration Association asserting claims for breach of contract and seeking $60 million in damages. Shortly thereafter, ORIX commenced a separate arbitration to remove the manager based on claims of fraud, bad faith and gross negligence. ORIX obtained a temporary restraining order in New York Supreme Court enjoining $143 million in capital calls.
Represents American General Life Insurance Company and AIG Annuity Life Insurance Company (together, "AIG") which, together with Goldman Sachs & Co. ("Goldman"), collectively hold over $90 million in bonds of GLC Securityholder LLC ("GLC"). AIG and Goldman contend that GLC breached the terms of the governing indenture covering the subject bonds and had made insufficient interest payments during the entire period in which Goldman Sachs and AIG owned the bonds. We were successful in prevailing on summary judgment on behalf of AIG in the Supreme Court, New York County, which awarded AIG and Goldman Sachs approximately $12 million. On June 17, 2010, the New York Appellate Division, First Department (covering Manhattan) affirmed the judgment in favor of the bondholders. GLC Securityholder LLC v. Goldman, Sachs & Co., et al., 2010 N.Y. App. Div. LEXIS 5193 (June 17, 2010).
Represents Toll Brothers in two separate disputes in New Jersey state court arising out of options to purchase real estate in Jersey City, New Jersey and Hoboken, New Jersey. TSA Inv., LLC v. Block 255, LLC (Super. Ct. N.J. Hudson County); Toll NJ IX v. V&S Realty Co. (Super. Ct. N.J. Hudson County).
Represents an investor in a FINRA arbitration seeking a nine-figure recovery based upon losses arising from purchases of Auction Rate Securities.
Obtained a high six-figure recovery in a recent arbitration involving an individual investor complaining of alleged improprieties in a limited partnership in which the investor held an interest.
Represented a leading South American oil and gas exploration corporation and its principal shareholder in a lawsuit against the administrative and collateral agent for a $100 million loan facility, based upon the loan agent's unauthorized enforcement actions against certain collateral at the direction of an insufficient number of lenders in the loan syndicate, one consequence of which was an adverse impact upon on-going loan restructuring negotiations between our clients and other lenders.
Represented AMA Capital in litigation filed in the Southern District of New York in which AMA sought to obtain a seven-figure transaction fee arising from its client's purchase of a Chilean business. The case has settled. AMA Cap. Partners LLC v. Del Bene (S.D.N.Y.)
Represented AIG and a large group of institutions and individual investors in their capacity as limited partners of Enron's most notorious off-balance sheet entity, LJM2 Co-Investment LP ("LJM2") in connection with (1) defending AIG and the other limited partners against efforts by a group of banks seeking to enforce the limited partners' remaining capital commitments for LJM2, and (2) misrepresentations and omissions in the initial disclosures by which AIG and the other limited partners were induced to purchase their interests in LJM2. The matters involved nine-figure exposure and both matters settled.
In addition to the foregoing litigation matters, Dave has handled corporate transactions of all types, including the ones listed below.
Represented GSO Capital Partners in the negotiation, financing, documentation and purchase of the Heat Treatment division of Gibraltar Industries, Inc.
Represented GSO Capital Partners in the negotiation and documentation of the purchase of the German Flex Tools business of The Black & Decker Corporation and the subsequent sale of the purchasing entity to AXA Private Equity.
Represented AIG Global Investment Group in connection with its investment in Faith Media Holdings, LLC ("Faith Media") to fund the $473,000,000 buyout of Thomas Nelson Inc., one of the world's largest producers of Christian books, study guides and other materials and the acquisition of the Gospel Music Channel, LLC.
Represented AIG Global Investment Group in connection with its investment in Five Mile Capital Partners, LLC, the proceeds of which were used to fund the purchase of a majority interest in GMAC Commercial Mortgage Holding Corporation.
Represented AIG Global Investment Group in its investment in SunGard Capital Corp. in connection with transactions valued in excess of $2,000,000,000.
Represented AIG Global Investment Group in the acquisition of an interest in the CDR CCMG Co-Investor L.P. in connection with the buyout of The Hertz Corporation from the Ford Motor Company.
Awards and Recognitions
Mr. Wollmuth has been listed as a "Super Lawyer" in business litigation in New York, a designation limited to 5% of the lawyers in a given state.