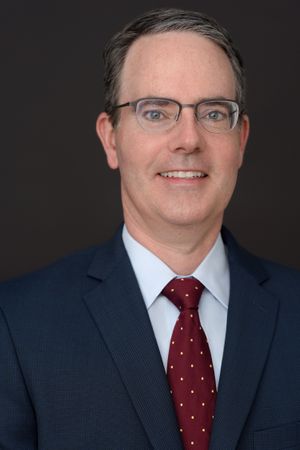 Christopher J. Lucht, Counsel
Litigation & Dispute Resolution Group
Christopher Lucht represents clients in a wide range of complex commercial disputes, including, securities litigation, structured finance transaction disputes, insurance and reinsurance litigation and arbitration, bankruptcy, and white collar defense.
Chris is currently representing Western & Southern Life Insurance and its affiliates asserting federal and state securities law claims in an action to recover losses on investments in residential mortgage-backed securities.
Education
Mr. Lucht received his J.D. from Columbia Law School in 2002 where he was a Harlan Fiske Stone Scholar and a James Kent Scholar. He received his M.A. from the Yale School of Music and his B.A. degree from the University of North Carolina at Chapel Hill, where he graduated Phi Beta Kappa.
Illustrative Professional Experience
Chris's experience prior to joining WMD in February 2015 includes:
Representation of a monoline insurance company in successful resolution of a multi-billion dollar portfolio of RMBS litigation;
Representation of an insurance company in a multi-year investigation into a 50-year-old insurance program that led to a $500 million coverage lawsuit which was ultimately decided in client's favor on the eve of trial;
Successful defense of former officers of investment bank in civil and bankruptcy-related cases as well as regulatory investigations by the U.S. Attorney's offices in Southern and Eastern Districts of New York and District of New Jersey;
Representation of insurer of a collateralized debt obligation ("CDO") in interpleader action in federal court in which court granted client's motion for summary judgment regarding non-occurrence of two alleged events of default;
Representation of a municipal insurance company in a three-week jury trial involving construction defects that was settled in favor of client on the eve of verdict;
Representation of a major domestic manufacturer in confirmation of its Chapter 11 plan of reorganization.
Publications
Bi-Economy and Panasia: A Differing View by Lynn K. Neuner and Christopher Lucht, The Insurance Coverage Law Bulletin, Vol. 5, no. 6 (July 2008).
Comments to the Commission of the European Communities Regarding its White Paper on Damages Actions for Breach of the EC Antitrust Rules and the Accompanying Commission Staff Working Paper and Commission Staff Impact Assessment Report by the American Bar Association Sections of Antitrust Law, International Law, and Business Law (June 30, 2008) (Christopher Lucht, joint contributor).
Awards and Recognition
Carroll G. Harper Prize for excellence in intellectual property studies (Columbia Law School)
Law Clerk, Hon. Barry Ted Moskowitz, Chief Judge, U.S. District Court, Southern District of California (2002-2003)
Judicial Intern, Hon. Shira A. Scheindlin, U.S. District Court, Southern District of New York (2001)
Editor-in-Chief, Columbia Journal of Law & the Arts (2001-2002)
Bates Jr. Resident Fellow, Jonathan Edwards College, Yale University