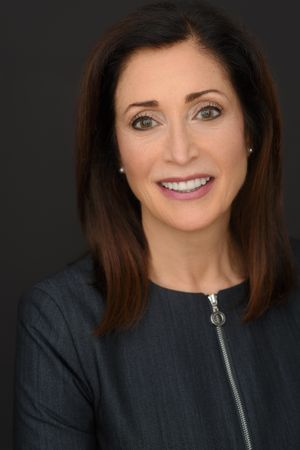 Alicia M. Gany, Partner
Real Estate & Corporate Group
Since 1977, Alicia Gany has concentrated her practice in residential and commercial real estate. Areas of focus include commercial leases, tax deferred 1031 exchanges, and condominium and co-op transactions with an emphasis on tax strategies, representation of foreign purchasers and zoning and compliance issues. Alicia Gany joined WMD in 2008, as a partner.
Alicia counsels clients in selection of appropriate business entities to minimize tax consequences, lease and surrender negotiations, and has expertise in local land use as it is applicable to condominium and co-op purchases including representing many artists in joint live work transactions in the Soho and Noho areas including obtaining artist certification by the Department of Cultural Affairs of the City of New York. She has represented developers in obtaining Certification of Non-harassment in converting Single Room Occupancies and obtained J-51 tax abatements on behalf of new developments and established housing cooperatives. Alicia represents commercial clients in purchases and sales across the country and has completed multi-site transactions and sales of multi-unit residential and commercial buildings in many states. Alicia has spoken before groups such as the Real Estate Board of New York addressing the brokerage community in connection with co-operative sale transactions, as well as before groups on title law topics. In addition, early in her career, Alicia argued before the Court of Appeals in a conflict of laws commercial real estate brokerage dispute, argued before the Appellate Division, First Department, setting aside a significant Option on Water Street in Manhattan based upon the Rule Against Perpetuities and argued numerous successful Supreme Court motions.
Education
Alicia received her J.D. from New York Law School, in 1977, where she received the George Levine memorial Award and the Am Jur Book Award for excellence in property law. Alicia received her B.S. in television and radio and philosophy from Syracuse University, cum laude in 1974.
Select Transactions
Representation of client in the successful purchase and development of land in Ohio in a build-to-suit 1031 tax free exchange upon which a paper processing plant was built.
Representation of full floor tenant leasing space in the Grace Building.
Representation of Landlord in a lease to the Mission of the Republic of East Guinea.
Representation of international tenant in numerous Subleases in the Chrysler building and the surrender of leased premises in Atlanta, Georgia.
Representation of foreign dignitaries, athletes, and business leaders in their purchases of New York residences.
Representation of lender in multi-million dollar loan secured by Mortgages upon residential properties in Manhattan and Rhinebeck, New York.