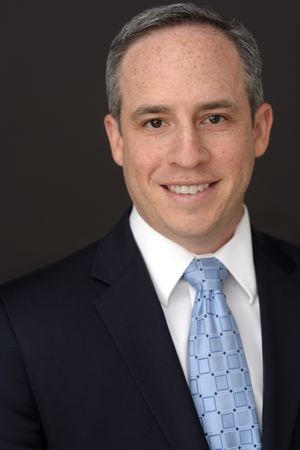 Adam M. Bialek, Partner
Litigation & Dispute Resolution Group
Adam M. Bialek concentrates his practice in commercial litigation and arbitration with broad experience in large, complex commercial cases. Over the course of his career, Adam has litigated and arbitrated a wide range of disputes, but concentrates in such areas as insurance and reinsurance matters, derivative financing, securities, commercial contracts, employment matters and products liability. Adam also has extensive experience in all procedural aspects of litigation, including venue challenges, forum selection clauses, declaratory judgment practices, discovery, motion practice, trial, post-trial, and appeals. In recent years, Adam has prepared and served as counsel in eight trials and arbitrations.
Education and Background
Adam received his J.D. from Tulane Law School in 2002. He received his B.A. degree in Economics and Environmental Analysis and Policy from Boston University, graduating cum laude, in 1999.
Select Litigations:
Currently representing AIG in litigation seeking to recover over $70 million in losses on certain project finance notes issued by a contractor of Petróleo Brasileiro, Inc. ("Petrobras"). American General Life Insurance Company, et al., v. Schahin Petróleo e Gás S,A,, et al., No. 2017-19016 (Dist. Ct. Harris County, Tex.).
Currently representing a large holder of residential mortgage-backed securities ("RMBS") in over $400 million in claims against U.S. Bank, trustee of the RMBS trusts, for breaching its contractual duties. MRLN LLC v. U.S. Bank National Association, Index No. 652712/2018 (N.Y. Sup. Ct., N.Y. Cnty.)
Currently representing Lehman Brothers Special Financing Inc. against a broad array of major financial institutions and entities, in their capacities as Trustees, Issuers and/or Noteholders, seeking to recover more than $3 billion in assets for Lehman Brothers.
Currently representing Lehman Brothers in the prosecution of hundreds of millions of dollars in indemnification claims against loan originators for the benefit of Lehman Brothers' creditors.
Represented Lehman Brothers Special Financing Inc. against a trust and trustee related to trustee's improper and ineffective termination of a $25 million interest rate swap agreement.
Represented ORIX in disputes in connection with its $90 million commitment in a private equity fund investing in structured life insurance products.
Represented Centre Insurance Co. in an action pending in Texas State Court, Houston; after obtaining permission to file mandamus and submitting the mandamus briefing application to the appellate court, the trial court reversed its prior ruling and compelled arbitration in New York.
Represented major insurer in a successful three-day arbitration with its managing general underwriter regarding millions of dollars of disputed commissions.
Represented numerous top fashion models and agents in employment related disputes.
Represented numerous executives in drafting and negotiating employment contracts, severance and release agreements.
Represented the board of directors of a public company in a lawsuit alleging mismanagement, diversion of assets and breach of fiduciary duty.
Represented a high-tech Swiss manufacturer in a successful four-day trial opposing preliminary injunction in federal court seeking to enjoin the Swiss manufacturer from selling its products in the United States.
Represented a family in successful FINRA arbitration claims and subsequent confirmation and appeal affirming a $3.5 million arbitration award against a securities broker.
Represented hedge funds in lawsuits by investors alleging fraud and misrepresentation by the funds and the fund manager regarding investments in certain debt securities that declined in value during recent credit crisis, allegedly preventing the investors from redeeming their shares in the funds in a timely manner.
Represented nonparty H5, a leading provider of ediscovery, technology-assisted review and case preparation services, in connection with litigation concerning environmental pollution in Ecuador, Chevron Corporation v. Donziger, et al., 11 Civ. 0691 (S.D.N.Y.) (LAK), and multiple related third party subpoenas and applications to conduct discovery of the company, the CEO, and the general counsel pursuant to 28 U.S.C. § 1782.
Represented manufacturer of component parts of a crane in multiple litigations by numerous parties alleging product defect in connection with high profile crane collapse in Long Island City, Queens, New York.
Represented numerous manufacturers in defense of products liability actions.
Presentations
"Arbitration v. Litigation: Which To Choose If You Have A Choice?" Webinar for Infocomm International, a non-profit association located in Washington, D.C. with over 3,800 members in the multibillion dollar audiovisual communication industry – March 17, 2010.
"Current Developments in Enforcement of Wage and Labor Hour Laws" Webinar for Infocomm International – February 29, 2012
Professional Affiliations
Federal Bar Association
Claims and Litigation Management Alliance
UJA Federation of New York, Next Generation Bankruptcy and Reorganization Group
Awards and Recognition
Adam has been listed as a "Rising Star" in Business Litigation in the New York Super Lawyer® for 2011 – 2017, a designation limited to 2.5% of the lawyers in New York.