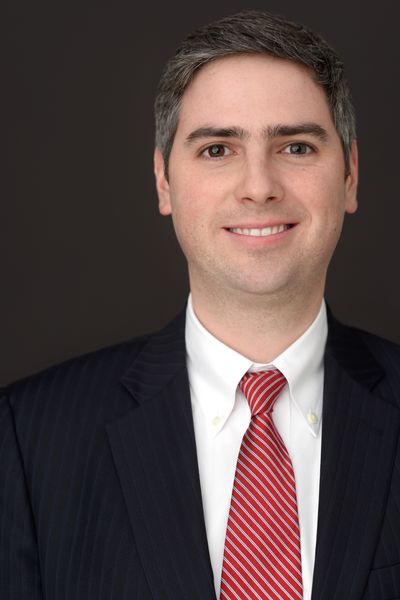 Sean P. McGonigle, Counsel
Litigation & Dispute Resolution Group
Sean P. McGonigle represents clients in an array of complex commercial disputes, including securities litigation, financial services litigation, and business disputes. Sean has experience in various federal and state courts, with particular emphasis on developing effective discovery, claim assessment, motion practice, trial work, and settlement.
EDUCATION
Sean received his J.D., cum laude, from Wake Forest University School of Law in 2014, where he was the Editor-in-Chief of the Wake Forest Journal of Law & Policy, and received the North Carolina Advocates for Justice Award for Trial Practice. He received his B.A., summa cum laude, in American Studies from Fordham University, where he graduated Phi Beta Kappa in 2011.
ILLUSTRATIVE EXPERIENCE
Sean's experience includes:
Representing holders of Credit Suisse Additional Tier 1 ("AT1") bonds in litigation arising from the order by Swiss regulatory authorities to write down the AT1 bonds to zero.
Representation of Preston Hollow Capital LLC, a finance company dedicated to making investments in municipal bonds, in tort and antitrust actions against Nuveen Asset Management LLC for orchestrating a group boycott of Preston Hollow amongst assorted municipal bond industry participants.
Representation of various institutional investors asserting federal and state securities law claims in actions to recover losses on investments in residential mortgage-backed securities.
In cooperation with the City Bar Association, pro bono representation of defendant-homeowners in an improper foreclosure action, resulting in a favorable settlement during summary judgment briefing. U.S. Bank National Association vs. Medardo Flores et al., Index No. 0010952/13 (N.Y. Supreme Court, Queens County).
Representation of Assured Guaranty (UK) Ltd., as financial guarantor of hundreds of millions in bonds, against an affiliate of JPMorgan Chase for investing and then maintaining the underlying portfolios in subprime and Alt-A mortgage-backed securities. Assured Guaranty (UK) Ltd. v. J.P. Morgan Investment Management Inc., Index No. 603755/08 (N.Y. Supreme Court, N.Y. County). In March 2017, after two weeks of trial, the case settled on confidential terms.
Awards and Recognition
Named as a New York Metro "Rising Star" in New York Super Lawyers for 2021 and 2022.*