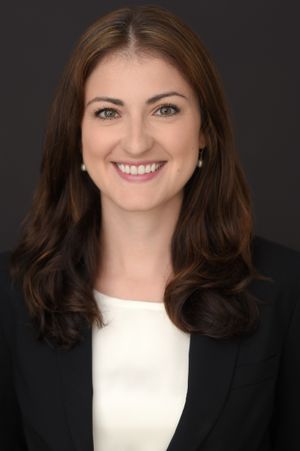 Roselind F. Hallinan, Counsel
Litigation & Dispute Resolution Group
Litigation & Dispute Resolution Group
Roselind F. Hallinan represents clients, financial institutions, insurance companies, and individuals in a broad range of complex civil litigation. Ms. Hallinan has experience in state and federal courts and handles all aspects of litigation, including analysis of claims and defenses, fact discovery, depositions, motion practice, expert discovery, and trial preparation.
Ms. Hallinan is the founder and chair of Wollmuth Maher & Deutsch's Women's Committee. The committee focuses on community development, networking, and professional advancement.
Education
Ms. Hallinan received her J.D. from St. John's University School of Law in 2014, where she was an associate managing editor of the St. John's Law Review and Journal of Catholic Legal Studies. She received her B.S., cum laude, in Business Economics from the State University of New York at Oneonta in 2011.
ILLUSTRATIVE PROFESSIONAL EXPERIENCE
Representation of various institutional investors and governmental agency asserting federal and state securities law, breach of contract and tort claims in actions to recover losses on investments in residential mortgage-backed securities.
Representation of bankruptcy trustee pursing claims against underwriters for fraud, aiding and abetting, conspiracy to defraud and negligent misrepresentation, and against an accounting firm for intentional and negligent misrepresentation.
In cooperation with the New York City Bar Association, pro bono representation of defendant-homeowners in an improper foreclosure action, resulting in a favorable settlement during summary judgment. U.S. Bank National Association vs. Medardo Flores et al., Index No. 0010952/13 (N.Y. Supreme Court, Queens County).
Representation of a shareholder in a derivative action on behalf of a company asserting claims for breach of fiduciary duty and aiding and abetting.
Representation of individuals in an action arising from the sale of a management consulting firm, including defending the individuals against claims for fraud and breach of employment contracts and pursuing counterclaims for fraud.
Representation of Assured Guaranty (UK) Ltd., as financial guarantor of hundreds of millions in bonds, against an affiliate of JPMorgan Chase for investing and then maintaining the underlying portfolios in subprime and Alt-A mortgage-backed securities. Assured Guaranty (UK) Ltd. v. J.P. Morgan Investment Management Inc., Index No. 603755/08 (N.Y. Supreme Court, N.Y. County). In March 2017, after two weeks of trial, the case settled on confidential terms.
PROFESSIONAL ACTIVITIES
Admitted to Practice, New York; New Jersey; United States District Courts for the Southern and Eastern Districts of New York and New Jersey.