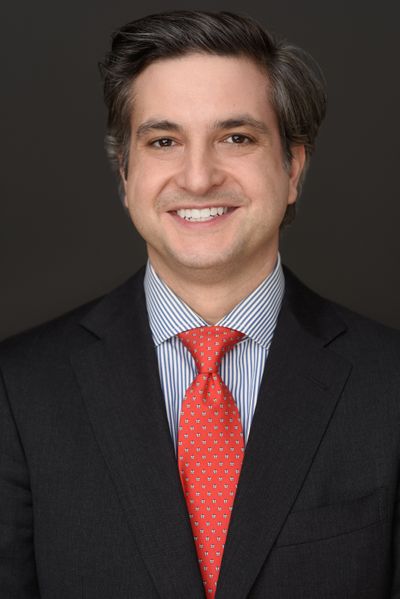 Brian Umana, Associate
Litigation & Dispute Resolution Group
Litigation & Dispute Resolution Group
Brian Umana represents clients in securities litigation and business disputes. He has experience with complex government investigations and enforcement litigation, federal securities statutes, securities and commodities fraud cases, and civil and criminal appellate litigation.
EDUCATION
Brian received his J.D. in 2020 from NYU School of Law. He is a published humanities scholar, and received his M.A. in English in 2017 from Stanford University. He received a bachelor's degree in 2008 from the University of Virginia, where he was an Echols Scholar. He was a visiting student at the University of Oxford, St. Edmund Hall. He is an alumnus of the Thomas Jefferson High School for Science and Technology and has been an award-winning writer since he was a teenager. He also has performed extensive coursework on economics and probability at Stanford and elsewhere.
PROFESSIONAL EXPERIENCE
Brian was a judicial law clerk to the Honorable Irma S. Raker of the Maryland Court of Appeals. During law school, he was a legal extern at the U.S. Attorney's Office for the Southern District of New York (Securities and Commodities Fraud Task Force). He also worked in enforcement investigations and enforcement litigation at the SEC and CFTC, respectively. Mr. Umana was a research assistant to Lawrence M. Friedman, the preeminent legal historian, who is Marion Rice Kirkwood Professor of Law at Stanford Law School.
Brian has contributed to various national publications, and he worked as a media consultant and strategist before graduate school. His representative consulting clients included politicians, political committees, and a software and cybersecurity start-up that was collaborating in intelligence projects alongside government agencies and some of the biggest software companies in the world. Among other things, he worked with a software client on real-time tracking of the 2014 Ebola outbreak, and for a nonprofit client he wrote crisis communications in the immediate aftermath of the Haiti 2010 earthquake. He also has worked on major motion pictures.
PROFESSIONAL ACTIVITIES
Admitted in New York State and Federal Bars of Southern District of New York and Eastern District of New York
Conference speaker, Association for the Study of Law, Culture, and the Humanities (2017)
New York City Bar Association Art Law Committee (2019-2020)
NYU Program on Corporate Compliance & Enforcement, Student Fellow (2019-2020)